January 31, 2021: Gregory Djanikian
Introduced by Billy Collins
Gregory Djankian read for us on Sunday, January 31, 2021. We had more than 160 attendees from around the US and Canada. Watch the entire reading above.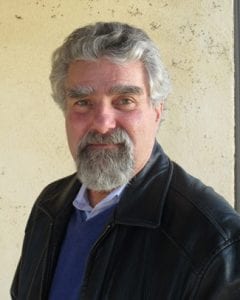 Born in Alexandria, Egypt of Armenian parentage, Gregory Djanikian came to the United States when he was 8 years old and spent his boyhood in Williamsport, PA. He is a graduate of the Syracuse University writing program and, for many years, was the Director of Creative Writing at the University of Pennsylvania which he attended as an undergraduate. He is the author of seven collections of poetry, The Man in the Middle, Falling Deeply into America, About Distance, Years Later, So I Will Till the Ground, Dear Gravity, and, most recently, Sojourners of the In-Between. He has been awarded a National Endowment of the Arts Fellowship, two prizes from Poetry magazine (the Eunice Tietjens Prize, and Friends of Literature Prize), the Anahid Literary Award from the Armenian Center at Columbia University, and multiple residencies at Yaddo.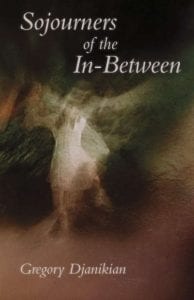 His poems have appeared in The American Poetry Review, The American Scholar, Boulevard, The Georgia Review, The Iowa Review, Poetry, Poetry Northwest, Shenandoah, TriQuarterly, and numerous other periodicals and anthologies including Best American Poetry, Good Poems, American Places (Viking), Killer Verse: Poems of Murder and Mayhem (Knopf), Seriously Funny (Georgia), Becoming Americas: Four Centuries of Immigrant Writing (Library of America), Poem in Your Pocket (The Academy of American Poets), Language for a New Century: Contemporary Poetry from the Middle East, Asia & Beyond (Norton), 180 More: Extraordinary Poems for Every Day (Random House), among others.
He lives outside of Philadelphia, PA with his wife, artist Alysa Bennett.