Upcoming Readings for 2021 & 2022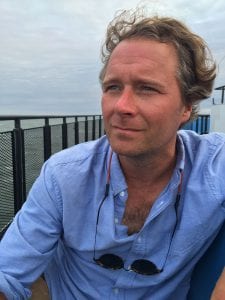 Dan Chiasson is the author of five previous collections of poetry, most recently The Math Campers (2020), and a book of criticism, One Kind of Everything: Poem and Person in Contemporary America. He is the poetry critic for The New Yorker. The recipient of a Guggenheim Fellowship, an Academy Award from the American Academy of Arts and Letters, and a Whiting Writers Award, Chiasson is the Lorraine C. Wang Professor of English at Wellesley College, and lives in Massachussetts.
PLEASE NOTE: Seating is limited, no walk-ins. Vaccine proof and mask required. More info and to register for this reading on this page.
Ticket sales will end at 3pm prior to the reading.
---
Coming Next Year
Arthur Sze on April 24, 2022, Jenny Xie on June 5, 2022, and Dana Levin on October 2, 2022.
---
Billy Collins Scholarship 2021
The Katonah Poetry Series is pleased to award the 2021 Billy Collins Poetry and Creative Writing Scholarship to Lauren Mullaney. This annual scholarship goes to a student who is passionate about poetry and/or creative writing and has demonstrated outstanding accomplishment in the literary arts. Applicants submitted 5 pages of original work in order to be considered for this award.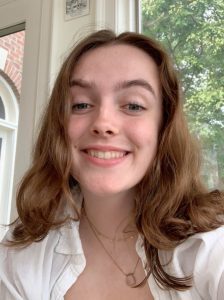 Lauren Mullaney is a recent graduate of John Jay High School's Class of 2021. She enjoys writing both in school and in her free time about a variety of topics, most often about personal experiences and the emotions tied to them. She enjoys the imperfect and ever-changing nature of her writing. Lauren plans on continuing to develop her writing throughout her next four years at the College of William and Mary while also studying biology. She would like to thank everyone at the Katonah Poetry Series for honoring her with this scholarship.
SHADOWS
by Lauren Mullaney
As I looked at the shadow on my wall,
It seemed to look back at me.
And grab me.
Its weaving hands,
Tumbling from the seams of the paper.
Crumbling.
The shadow sits forgotten.
Until the night.
And the lamp turns on,
As the Sun,
Turns off.
The lamp illuminates what was forgotten in the day,
Masked by the sun's gleam.
Shadows are funny things.
In the sunlight they dip away,
Unseen and blended in.
But in the darkness,
They stand with shocking contrast to the walls.
They define themselves in this darkness.
Much like the corners of our minds.
The darkest corner slumbers in the sunlight.
But in the darkness, it awakens.
Sitting in the shadows,
The raindrops well from their carefully crafted corners.
The shadows wrap their spidery claws around the flesh,
And tear.
Until they finally hit.
Something real.
---