Upcoming Readings for 2022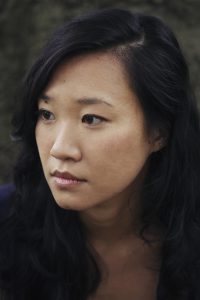 Jenny Xie was born in Hefei, China, and raised in New Jersey. She is the author of Eye Level (Graywolf Press, 2018), which was selected by Juan Felipe Herrera for the Walt Whitman Award of the Academy of American Poets. Eye Level received the Holmes National Poetry Prize from Princeton University, and was named a finalist for the National Book Award and a PEN Open Book Award, and longlisted for the Dylan Thomas Prize. Her chapbook, Nowhere to Arrive, won the Drinking Gourd Prize, and was published by Northwestern University Press.
Xie holds degrees from Princeton University and NYU, and has received grants and support from Kundiman, the Fine Arts Work Center in Provincetown, the Elizabeth George Foundation, and Poets & Writers. Her work appears in Poetry, The New York Times Magazine, and Tin House, among other publications. More information >>.
Read KPS's exclusive Interview with Jenny Xie, conducted by Ann van Buren.
---
Coming This Fall
Dana Levin on October 2, 2022 and Peter Filkins & Kevin Pilkington on November 20, 2022.
---
Billy Collins Scholarship 2021
The Katonah Poetry Series is pleased to award the 2021 Billy Collins Poetry and Creative Writing Scholarship to Lauren Mullaney. This annual scholarship goes to a student who is passionate about poetry and/or creative writing and has demonstrated outstanding accomplishment in the literary arts. Applicants submitted 5 pages of original work in order to be considered for this award.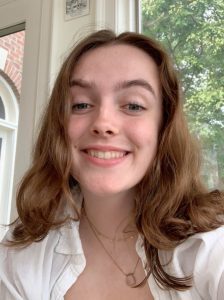 Lauren Mullaney is a recent graduate of John Jay High School's Class of 2021. She enjoys writing both in school and in her free time about a variety of topics, most often about personal experiences and the emotions tied to them. She enjoys the imperfect and ever-changing nature of her writing. Lauren plans on continuing to develop her writing throughout her next four years at the College of William and Mary while also studying biology. She would like to thank everyone at the Katonah Poetry Series for honoring her with this scholarship.
SHADOWS
by Lauren Mullaney
As I looked at the shadow on my wall,
It seemed to look back at me.
And grab me.
Its weaving hands,
Tumbling from the seams of the paper.
Crumbling.
The shadow sits forgotten.
Until the night.
And the lamp turns on,
As the Sun,
Turns off.
The lamp illuminates what was forgotten in the day,
Masked by the sun's gleam.
Shadows are funny things.
In the sunlight they dip away,
Unseen and blended in.
But in the darkness,
They stand with shocking contrast to the walls.
They define themselves in this darkness.
Much like the corners of our minds.
The darkest corner slumbers in the sunlight.
But in the darkness, it awakens.
Sitting in the shadows,
The raindrops well from their carefully crafted corners.
The shadows wrap their spidery claws around the flesh,
And tear.
Until they finally hit.
Something real.
---