May 5, 2019: Alan Shapiro
Just published in March, 2019, Alan Shapiro will be reading work from his latest collection, Against Translation, as well as other new and selected works.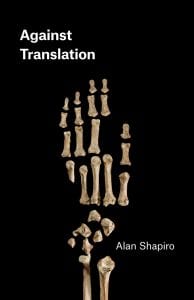 Alan Shapiro has generously donated his time and spirit for this reading, to help Katonah Poetry Series raise much-needed funding for future readings. We are fully grateful!