May 7, 2023: Matthew Olzmann
---
Please note: This in-person reading at the Katonah Village Library does not require registration. Recommended donation ($15) can be paid at the door. Reading starts at 4pm.
---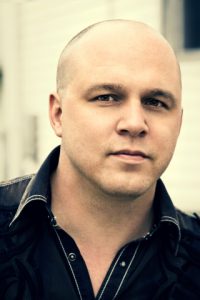 "Conceived as the assembled contents of a mail carrier's pouch, the intimate and affecting third book by Olzmann … presents the poet as sender, receiver, and courier. … In language at once direct and artful, Olzmann memorably explores the question of how one might speak across the gulfs dividing humankind." —Publishers Weekly
"In his third poetry collection, Constellation Route, Matthew Olzmann writes fiercely and unsparingly about the human knack for anger and destruction. His poems respond to the chaos and ugliness of the Trump era and its aftermath, as well as to the ecological devastation that is becoming humanity's legacy." —Harvard Review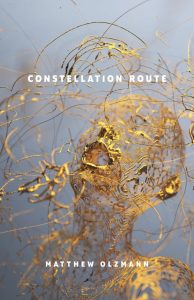 "In 2022, Olzmann's is a voice that we need to hear—one that neither coddles the reader nor refuses to name its mounting frustrations." —The Adroit Journal
Matthew Olzmann is the author of Constellation Route as well as two previous collections of poetry: Mezzanines and Contradictions in the Design. He is a recipient of fellowships from Kundiman, MacDowell, and the National Endowment for the Arts. Olzmann's poems have appeared in The New York Times, Best American Poetry, the Pushcart Prizes, Kenyon Review, and elsewhere. He is a Senior Lecturer of Creative Writing at Dartmouth College and also teaches in the MFA Program for Writers at Warren Wilson College.