Sept. 23, 2018: Brenda Shaughnessy
Award-winning poet Brenda Shaughnessy will read both new and published poems. She is the author of four acclaimed Copper Canyon Press poetry collections. Her much-anticipated new collection, The Octopus Museum is due out in April of 2019. It parses her deep fears for our planet as viewed through her perspective as a poet, parent and feminist.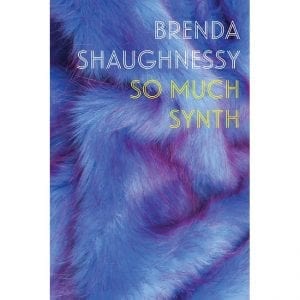 Shaughnessy's most recent book, So Much Synth (2016) was a Publishers Weekly Best Book of the Year. Human Dark With Sugar (2008) received the James Laughlin Award from the Academy of American Poets and Our Andromeda (2012) was named to the New York Times 100 Best Books of 2013. Shaughnessy has been awarded multiple fellowships including a Guggenheim. In 2018, she received an American Academy of Arts and Letters Award for Excellence in Literature.
The reading begins at 4:00 p.m. followed by Q&A, reception and book signing. Copies of Shaughnessy's books will be available for sale on site.