March 22, 2015, 4 p.m. George Bilgere
George Bilgere's poetry is truly "a breath of fresh, American air," as noted by Billy Collins. The author of six collections, Bilgere is the recipient of a Pushcart Prize and grants from the NEA, the Fulbright Commission and the Witter Bynner Foundation. Bilgere's poems can often be found on Garrison Keillor's The Writer's Almanac, and he has read at the 92nd Street Y, the Library of Congress and on A Prairie Home Companion. He teaches at John Carroll University, where he also cohosts a weekly radio program about poetry entitled WORDPLAY.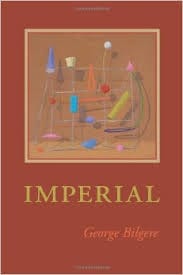 "Concerned with life's smallest and largest questions, Imperial scans the past for clues of how best to navigate the future. Tracing the arc of the Baby Boomer generation from cradle to grave, Bilgere's poems paint a picture of American life that is equal parts sadness, matter-of-fact-ness, and hilarity. Their ability to incorporate humor is both surprising and fresh—especially as they tackle subjects such as aging, suburban routine, and the rise and subsequent fall of post-WWII America." —Dorianne Laux
KPS Interview with George Bilgere
For more information about George Bilgere, visit his web site: George Bilgere.